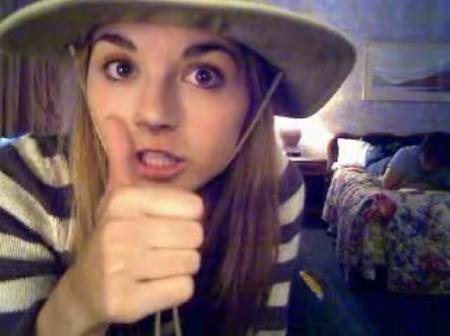 From Joe, by e-mail:

"It's probably too late, but why not Top 15 moments/video/plot hole/etc... of 2007 on Lg15Today? They're could have been voting and everything.

You could always do it after the New Year, since there will probably be more videos and stuff next week.

Just a thought.

Joe"
---
Note: It's an interesting idea. Is this something the community wants? If so, what are your ideas on how to make it happen? Leave your input in a comment below.~mm


Here is what the community did in 2006 thanks to LGPedia: http://www.lg15.com/lgpedia/index.php?title=Best_moments_of_2006


LGpedia needs your HELP: Ways To Help

------------------------
youwish said...
its a good idea for the christmass new year period when evberything will be a bit low,

somethimg to keep us amused with nostalga =D

and voting is always fun =D
----
milowent said...
i think its a great idea. one way to do it would be to get nominations until the end of the year (categories & nominations for it), and then set up poll threads somewhere. perhaps anchor cove could create a subforum where people could cast their votes, since at least some lg15today readers have accounts there (and its easy to do). we did something similar in 2006.
-----
keri said...
Sounds perfectly awesome!
-----
bianca23 said...
I think this is a great idea! We can use the same categories as last year and the then set up polls somewhere. They could be on Anchor Cove like Milo said.
---------------------------------------
Note: I think what we need here is one person or a small group of people who can pick up the ball and run with it. LG15 Today can help promote it if someone takes the initiative and sets it up. If the organizers want to post directly to LG15 Today and they are not already authors they can send an e-mail request to [email protected] and we will be happy to add them.