Press Release: Viral Video ''All-Stars'' Unite with Canon U.S.A.'s HG10 High-Definition Camcorder to Create Higher Quality Web Video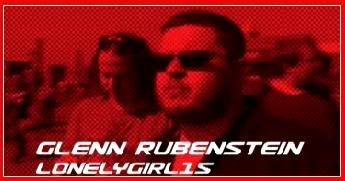 Excerpt:
Canon U.S.A., Inc. today announced an exclusive alliance with Web video's elite to create high-quality content for the world's viewing pleasure. Well-known viral video personalities such as Barats & Bereta, Ricky "Lazy Dork" Stern, Gary "Numa Numa" Brolsma, Ben "Obama Girl" Relles, Chad Vader's Matt Sloan & Aaron Yonda and Glenn "lonelygirl15/OpAphid" Rubenstein were brought together and split into two teams to compete in a viral video showdown. Their mission was to create a never before seen viral video that answered Canon's challenge "if the internet were to shutdown next week, what would your last video be?" Viewers can vote for their favorite videos at the following Web site: www.usa.canon.com/videobattle.
EDIT:
In addition to the videos they made for the contest, be sure to check out the trailer, "in the trenches", and promo clips (where Glenn has some funny moments interacting with the other "viral stars")... it looks like they had a lot of fun with this.
http://www.usa.canon.com/app/html/videobattle/index.html
... go Amazing Falcons (Glenn's team)!
vote vote vote vote!