Glenn, live on BreeFM @11pm EST, Wednesday.

This article was written live during the show. As such it may contain significant factual errors. Over time it is hoped that these will be corrected.
Reasonable expectations: set your expectations reasonable and you will be well rewarded. Some things are not true but sound true. Remember that, when people quote facts and figures.
Tonight:

There are things in the works that Glenn cannot speak about in detail.

Glenn talked to Sara but she will be on a location shoot next week so it should be the week after when she appears on GlennFM. Wait till you hear Sara in casual conversation.

Red Army "end tags" will appear hopefully in the next week. We conquered YouTube....what is next?

As Glenn discussed last week he used to have to wake up to Dave's 2 back to back songs when he was 16/17 (The Lost Boys - "Cry Little Sister" (Theme from the Lost Boys) & Technotronic - "Move This") . Glenn was thinking of an ex girlfriend and the music she used to play. She has a similarly interesting duality (back in 1999). She had "issues". Think about the shame of having your "ass kicked" to Technotronic.

Glenn might start drinking later in the show because its the year anniversary of "something".

Glenn thinks it would be a good idea to have a "call-in" format for the show.

How Glenn feels about the latest addition to LG15's staff.
RedEarth88
Glenn talked about when he was younger and at times failed to see the big picture in terms of band member needs. Today, Glenn totally understands that Sara has other projects and in fact he encourages that. Beyond the current break there should be a steady stream of videos for some time to come. Sara asked Glenn to pass along her apology for the delay in RedEarth88.
Lonelygirl15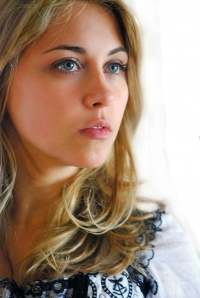 Lonelygirl15 is a very different show today. Having been involved in the creation of
Sarah
, Glenn says its a "trip" to watch the character develop. Glenn would like to talk to "Anchor Cove" about how different the show is today. It reminds Glenn of SNL which had abrupt changes. The tone is noticeably different.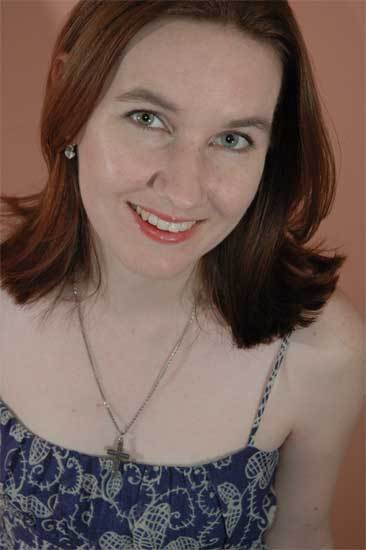 Jenni Powell
is now working for Lonelygirl15. Glenn prepared a "statement" and read it. Insert "comedic effect". Jenni was working on RedEarth88 for experience and credit but she has had to bow out because of this great opportunity to work with Lonelygirl15. Jenni is very talented and good at multi-tasking. Over the past year Jenni Powell has become a real asset to the community. She has had experience with Lonelyjew15 and RedEarth88 and Glenn thinks that it is great that she is getting to work on Lonelygirl15.
It is hard to work on RedEarth88 because Glenn has a very strong vision. Glenn is very "specific". Glenn "sees" what he want so working on something with Glenn involves trying to get to that point. Glenn credited Jenni and Mic for being humble and able to work as a team to achieve the goal.
Industry Perspective
Glenn would like to share his industry perspective and have people comment on the sector. For example Glenn has noticed a very different approach in
Sofia's Diary
, KateModern and Lonelygirl15. It is interesting that Sofia's Diary comes from Sony. Glenn does not think it makes good use of the medium. The online interactive series is still evolving. Why do somethings work and some things don't?
Glenn said Sofia's Diary looks like what he would expect from Sony It is too polished an too slick. It shows Glenn that a lot of people are going to get this wrong. Glenn does not like series that just do "TV on the web".
The people at
Big Fantastic
(web series Sam Has 7 Friends and Prom Queen) are insanely talented. There is a certain aesthetic that you can only get on the web. If it looks like TV then you are going to compete with all the pirated media.
The Random Zone
Glenn talked about product integration. He was involved in the writing of the
Ice Breakers sour episode
. He had an idea that you could use a employee of an ad agency to actually come up with a product integration "in story". Glenn was not aware KateModern had used a similar strategy to a product integration.
Truckstop Reunion - Lonelygirl15
The 1950s shows used to do product integration that were really over the top.
Glenn talked about the mob mentality of large clapping audiences such as school assemblies and compared it to the response to Hitler.
Glenn was impressed with
Adam Carolla
on Dancing with the stars.
The Cutest Thing Even.
Rant about what Glenn finds the cutest thing EVER!!!!
Sanrio
! Hello Kitty!
Kuromi note  【part1】
Kuromi
is the anti hero of the story.
Mymelo
comes off as a lovable oblivious character who is totally unaware of the damage she causes.
Glenn loves the style of their animation. They are the cutest characters. Yes the bunny is adorable. Sanrio has the market cornered on cute.
Kuromi has a dream and Mymelo messes it up.
Glenn mentioned that it is
Jackson's birthday
(March 19th, 1983). ~ unconfirmed.
Glenn's Relationship Pain
Recap: Glenn has talked before about his ex that was "into the company of women". Later she realized that she had ovarian cancer and that was the reason she had come to the conclusion she preferred women.
During a phase in the relationship she identified with a Tori Amos song. She is the girl Glenn called into Loveline about. She would play the song on a loop. At least Tori Amos is good music. Imagine going from that to the polar opposite: Venga Boys. She actually believed that Glenn would like the song. Clearly these two songs go together? It hurts Glenn on so many levels. There is nothing worse than getting woken up when you don't want to wake up and she would keep playing the songs. She would sing along with the songs. Glenn thinks that if you like this type of music you do not have a soul.
Glenn was 21. She was 18. She would say words with the totally wrong pronunciation. Glenn does not mind crazy girls but he likes girls who are intelligent. In 1999 Glenn had a radio show and one time she did not realize he was on the air. Glenn treated his audience to her singing and it was really terrible. In the beginning Glenn found her stupidity really charming. The previous girlfriend was really intelligent.
It was around the time of the Spice Girls song "Who Do You Think You Are" and she would discuss it a lot. Glenn never wanted to bring her around his band or friends because her taste in music would embarrass him.
Sometime later Glenn saw a picture of her new girlfriend and she looked like Glenn.
They did not have the same taste in movies either. It was just terrible on so many levels. A couple of years later she wanted to get back with Glenn but he had moved on. Crazy and stupid is not a winning combination, but why is it "hawt"?
"I like applesauce", the line credited to Zoey on RedEarth88 was based on the same ex girlfriend.
When A Girl Gets On Your Nerves - RedEarth
Transcript
from LGPedia.
Rachel: Back at college, I am amazed that I made it through an entire two semesters with my roommate Zoey, who considered her space and my space, our space. Most of the time she would just, randomly blurt out things hoping to start up a conversation. Regardless of whether or not I actually wanted to talk. So I would be trying to study, and then all of the sudden she would just hit me out of nowhere with (Imitation of Zoey) "Oh My God! I love applesauce! Do you love applesauce Rachel? Oh My God! Have you seen that movie The Notebook? Oh my god it's such a good movie!" (sigh of exasperation)
LGpedia
needs your HELP:
Ways To Help
Glenn's ex girlfriends favorite movie was "
The Craft
". Glenn said that if a girl suggests watching the movie "
Wild Things
" it is a good sign.
There was a discussion about the deeper meaning of Top Gun. See the movie: "
Sleep With Me
"
From Wikipedia:

"Sleep With Me is a 1994 film starring Meg Tilly, Eric Stoltz and Craig Sheffer who play good friends who become involved in a love triangle, a relationship complicated by the marriage of Tilly and Stoltz. It also features Parker Posey, Joey Lauren Adams and a memorable cameo by Quentin Tarantino, in which he expounds on the homoerotic subtext of Top Gun.
Kenny Loggins
has done very well with his power ballads. For the record, Glenn loves
Footloosen
. Back in 1984 a young Glenn was involved in community theatre and he performed a lip sync live to the song Footloose. There is no video of this but Glenn thought he had the moves at the time. He made it onto the entertainment section of his local newspaper.
Look at Linc's hair during the summer RedEarth videos (see the tunnel) It looks just like Kevin Beacon's hair in Footloose.
Worth The Wait? - lofisyndicate
Here is the archive of of stories from LG15 TODAY concerning Glenn's radio show on BreeFM.

Send questions to [email protected]
-----------------------
Played @ Song Title
-----------------------
02:25:37 Kenny Loggins - Playing With The Boys
02:15:15 Lucious Jackson - Naked Eye
-------
00:55:55 ALL - Million Bucks
00:53:11 Adelphi - Attention
00:50:19 Adam Sandler - Joining the Cult
00:46:45 Soul Asylum - Without a Trace
00:43:28 Hot Rod Circuit - Fear the Sound
00:36:33 Lisa Loeb - Stay (I Missed You)
00:32:23 Zeromancer - Send Me An Angel
--------
23:38:57 The Rentals - Please Let That Be You
23:35:06 Spitalfield - Those Days You Felt Alive
-------
23:09:25 Josie and the Pussycats - I Wish You Well
23:07:09 Wax - California
23:04:22 The Stereo - New Tokyo Is Calling