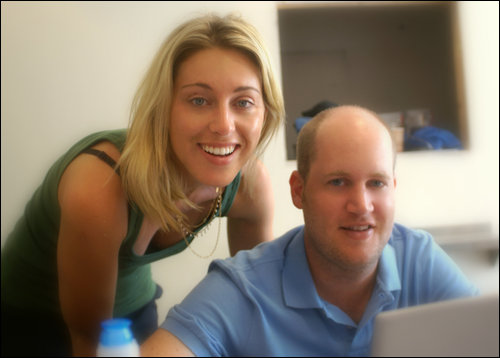 From KIDS WATCH LG15 TOO...

"Oh yeah, I'm only going to comment on this site and InsideLG15 for now on (and hopeful's blog as well). I'd rather be where I'm liked and I'm a kid at heart :)"

http://kidswatchlg15too.blogspot.com/2008/07/ive-had-enough.html


NOTE: I think LG15 Today has always been fair in its coverage of Lonelygirl15 and KateModern. What can we say. Do what thou wilt shall be the whole of the law.~mm
greg said...
Hey everyone,
I wanted to reach out and let you all know that I thought about my comment on Kids Watch LG15 Too, received a really supportive email from a member of our community, and read all the comments above. All of this has led me to believe that I overreacted in my post and shouldn't have written it. While I do feel the abuse level on this blog towards me, Miles, and Amanda has gone a bit too far, everyone is entitled to their own opinion and I STRONGLY support free speech.
This blog and community are amazing. Modelmotion (and many other posters like GregGallows, Virginian, and others - sorry if I left out names) spend an insane amount of time collecting and posting information on the LG15 Universe and the greater world of online video. You all are amazing and are very fair towards us.
Occasionally comments or posts will come in that attack us and we are only human . . . we react. However, I will work on enjoying the good posts, learning from the critical posts, and ignoring the unnecessarily mean posts.
So, with all that said, I apologize for my comment. It was done mostly out of wanting to let some people know that we are human and it does hurt when we get attacked. Most importantly, I did it to stick up for Amanda who works 15 hours a day, seven days a week, to produce the show and run Inside. I don't feel she deserves to be attacked and I think some of the posts here take things a little too far. So, if you guys still want me, I'll be lurking as always and commenting when I have something to say.
Thanks,
Greg