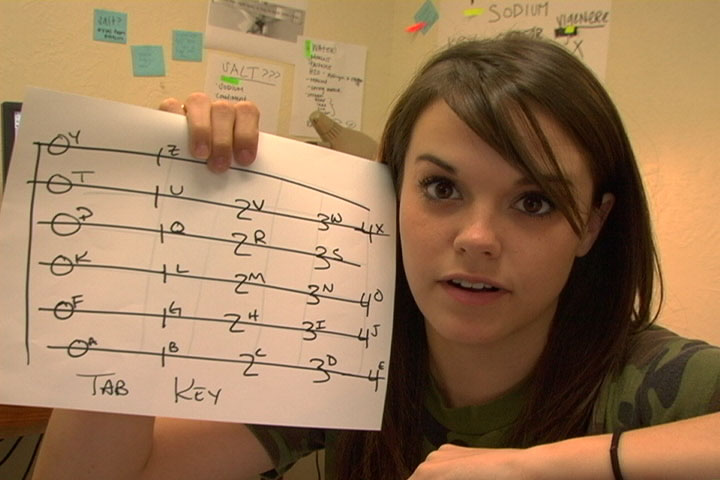 From Anchor Cove: http://forum.anchorcove.net/viewtopic.php?p=13169#p13169

Re: TSIY ... not so fast!!! or LG15:The Misunderstandings
by jeromy on Mon Feb 09, 2009 1:36 pm

Back in the day, and now it's been almost 2 years, but back in the day, I actually spoke with the Cs on the phone about acquiring Madison Atkins. It was potentially my dream come true.

I've never spoken about it publicly because it wasn't relevant and at the time I kinda hoped that the guys would change their mind about their "offer." Just recently I found the The Show is Yours bit, and I was very discouraged how it all turned out. Discouraged, but not surprised.

It turned out that the C's were interested in acquiring Maddison Atkins. However, the terms they offered included no pay and creative control. Kinda lame. Even at the the time I expressed that my work could be available to them at a price. I thought Maddison was worth at least something. Ultimately, they passed on Maddison.....or I passed on the offer, and honestly, that's normal in the biz. It even made sense considering the context.

I'm writing this to reinforce the notion that the Cs have no intention to give anyone the "break they didn't have".... in my opinion. (BTW their "break" did involve generosity of their family and a very hefty investor). My advice to content creators.... keep making work, but don't trust the Cs. Eventually, some sort of viable business plan will be created for the web. Hang in there.

But all this is just my opinion. People do change. The C's may still become creative benefactors instead of self-declared father figures. To me it doesn't look like they have, but I'm wrong all the time. Someone else might describe it differently, but I don't think they have anyone's interest at heart but their own. Tread with extreme caution.

I really miss making content for this community. One day when I get the "non-break" the C's didn't have, I'll be back.

J


Maddision Atkins on LGPedia.

LGPedia: Maddison Avenue need your HELP!


Jeromy Barber said...
I agree with BK and Renegade. The headline is misleading.

My story (which cannot be verified... true), relates because it addresses the hope that some content creators have. The hope that the Cs will love them and financially support their shows.

I think Renegade is right that the situations are very different (contest versus business deal), but I also believe them to be linked because before there was the official contest of TSIY, there was an unspoken contest (displayed by the adoption of OpAphid), and for a couple of weeks in April 2007, I won the unspoken contest. And like Logan and Jenni, hoped to score a small reward to continue making content.

So, that's how I see it relating.

And Yes. The Glenn story is MUCH more interesting than mine. Maybe one day, he'll write a book.... or tell it in a mash-up.

Jeromy