The fate of Motown Maurice's late night quest may be in jeopardy if the american judicial system doesn't side in his favor.
LOS ANGELES, CA. (January 5, 2015) – The last installment of The Late Night Experiment ended on a cliff hanger. Motown Maurice turned himself into the police leaving fans asking questions. The saga continues in season 4 and it reveals all the answers to his arrest and more.
The setting takes place in an actual courtroom with a judge, bailiff, witnesses, attorneys and jury. Motown Maurice's life is on the line and so are his chances as a late night host. If convicted he could spend life in prison.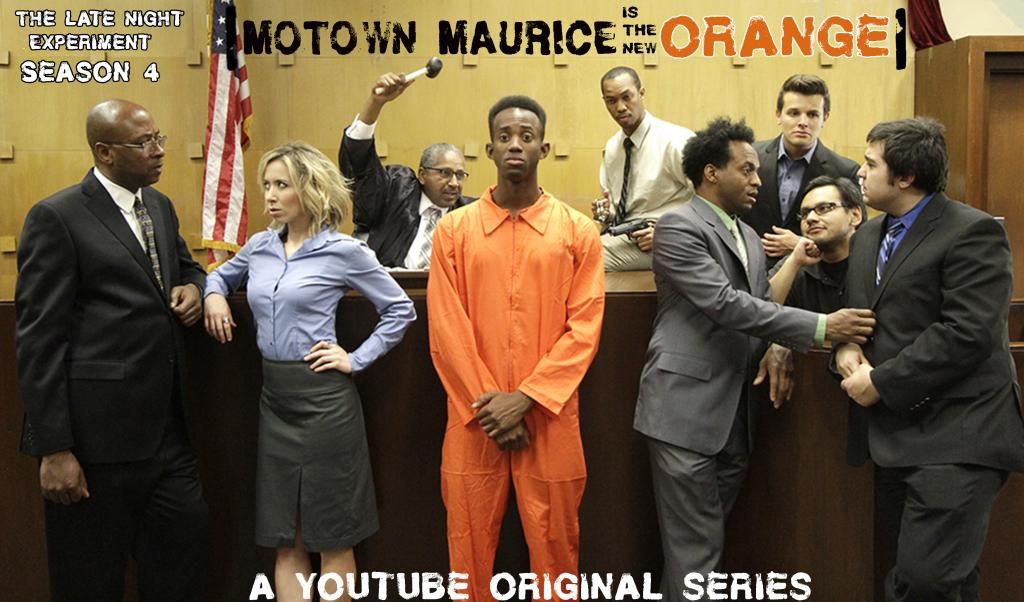 Motown Maurice is the New Orange of Late Night Television
Season 4 of this semi-biographical series
delivers
an unorthodox approach to a widely known universal message. This season is funnier than ever and it includes the biggest cast compared to previous seasons. With only 2 seasons remaining, season 4 may be the most profound of the series.
The Late Night Experiment will continue to be Motown Maurice's primary passion project in which he believes will rewrite history books and become an entry game changer into the late night arena.
About The Late Night Experiment with Motown Maurice