Jennie (aka JennieTheBear on the lonelygirl15.com site) has joined and is looking for help!

http://inside.lg15.com/2007/12/29/jennie-joins-the-fun/

See the previous blogspot article for details.


"Talk to...." TAAG in the "chill spot"(Talk to..... in menu)----->
Jennie is a young woman Sarah befriends at the Lullaby Project encampment. She and Sarah helped the Lullaby Project by helping set up a portable medical facility and handing out Lullaby care packages to the local women. Sarah explained that Jennie thinks the "Hymn of One crap is ridiculous" like she does and had told Sarah "We eat their food and sleep in their tents. So when in Rome, be a gladiator!"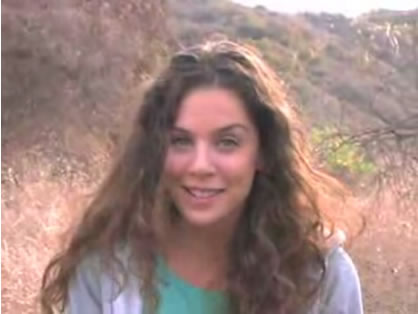 In Jennie Bares All, we learn that she was an anthropology major at UC Berkeley. She had finished her field study in Oaxaca, Mexico, but was not yet ready to go back to school, so she volunteered with the Lullaby Project. We also learn that she is a fan of making obscure references. As Jennie began to get the hang of blogging, she made a new video in which she appears alone and unaided by Sarah, where she talked casually to the audience about random facts and also expressed her concern for Sarah and her new found faith. Jennie began questioning the Lullaby Project when she made a trip to a local village to do prep work with some of the women, when a woman she was trying to help told her the Lullaby Project was a "curse" and that it had caused many miscarriages in her family.
Jennie
on LGPedia
LGpedia
needs your HELP:
Ways To Help