Glenn, live on BreeFM @11pm EST, Wednesday.

In-character interactions: in Op.Aphid it was trial by fire. In-character interactions work because the fans tend to be insecure about their role. You have to know the character really well.

At the Petaluma drop the drop was missing. Glenn had to create a distraction while the drop was replaced. It had been planted at the Petaluma Theatre. People would not go to pick up the drop right away and the game was being dominated by a few players.

Glenn originally went with the idea of videotaping the drop retrieval. He had not planned it ahead of time. He had a friend in IRC reading chat. Glenn was spotted and he left. He recreated the original drop and drove around until he got their attention. He drove to a garage and made the exchange. It totally fit within the story and Glenn enjoyed the excitement.

In LG15 is is mostly "on rails" because the story has to progress. That is just a reality of doing a show like that. Everyone does this so it not just LG15. What would happen if you decided to really mess with them. You could do something unexpected and call it out.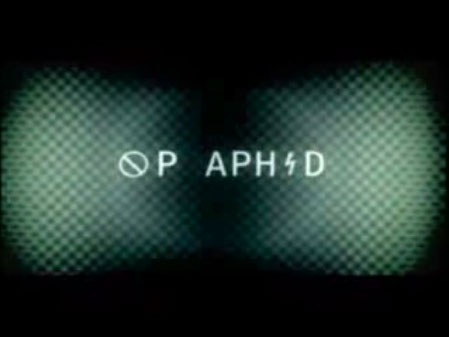 With Op.Aphid Glenn was able to build in some interactivity where the fans actually had some control. It really sucks if people do not post about their experience.

Glenn says you don't want it to seem like "Murder Mystery Theatre". You don't want that feeling that people are just going through with their roles. The Jungle Cruise at Disney is very self aware.

If you ever get a chance to participate in a live event throw them as many curve balls as you can.

For example, LGS showed up in LG15 chat and took it very seriously. He was responding how a real person would act. Play it in character. Ask some questions. Don't be passive. Interaction is two way participation. It will make it better because people can think on their feet.

In Glenn's first drop he had answers on index cards. He was answering questions on all kinds of things. A game is only on rails if you let it be on rails. Either you will get a real experience or you will expose them as frauds.

IN 12IN12 it was all about saving Bree. You were guaranteed to loose. Look at Spencer and integration. We all knew Jess was leaving. Glenn did not think it would work without Lonelygirl15 (Bree). You had no chance of determining the outcome . LG15 was faced with a very difficult situation because Jessica was leaving so they had to make the most of it.

This is tough love. To do it right its a full time job to do an ARG.

Glenn said he should have said no to Miles on occasions. In an ARG there are ARG ways of doing things that you are expected to live by. For Glenn it has to be authentic to be interactive. If you don't you risk loosing your audience. Glenn knows how hard it its to do LG15, but it is also important for the fans to exercise their influence.

Glenn wanted to move from ARGs to telling the same story for LG15 but not through an ARG. The Op.Aphid ARG had reached a good end point. He should have said no to Miles when he was asked to do ARG components for LG15.

If he had an offer to do an ARG for money and it allowed him to tell a story he wanted to tell he would do it.
--

Glenn thanked the Red Army for their help with the latest Rachel video "Explore Me" which is the 6th RedEarth video in a row to break 100,000 views.

He also talked about a fan incentive and viewer reactions to the "Explore Me" video.

The RED ARMY is an elite group of tactical forces. The USA army, Spartans......and the RED ARMY.

Off screen cameos in the next Rachel video similar to the one to Zoey. Look for shout outs to Virginian9000 and Milowent.

"Exploring Myself": some people are saying we need Tachyon's perspective; others understand Tachyon's perspective and don't need to see an actual video. (See discussion in comments). This was a hard video to write because he did not want it to seem forced. It makes Glenn think about the "Poor Pluto" video when Bree said they used to call her star girl....which seemed a little corny. He wanted this video to be true to the character.

If its well written its painfully awkward. If poorly written it become laughable. Glenn wanted neither of those. He wanted the video to be honest, but not hard to watch.


"As you probably know, I've been home schooled most of my life, and then I went to high school. During my first week there I had this teacher that I really liked and he was really into stars and I love stars, so I asked a lot of questions. So pretty soon, kids started saying that I thought I was so-o-o-o smart or something, and I told myself that I didn't care and (sighs) then they started saying that I was from a star. I kept asking questions. So finally they stopped calling me "Stargirl" and they stopped saying that I thought that I was smart, and instead they started saying that I was...doing something with my teacher. And that's when I stopped asking questions about stars."

Vidplay: Mesh Flinders

Poor Pluto on LGPedia

LGpedia needs your HELP: Ways To Help


The creative process for "Exploring Myself":

Glenn - outline
Glenn - first draft
Jenni - wrote a draft
Glenn - wrote a draft
Jeromy took a look at the draft
Glenn cleaned up his original draft

Glenn has been the lead writer on ever Rachel video so far but he relies on the other for their contributions. Glenn is very nuanced but he also wants other peoples input. Creative tension can be good.

There were some LG15 videos that Glenn felt were very un-Bree like. Glenn was shocked how much they let him write the back story. When people looked at the credits they found out which videos were written by Glenn. Being recognised for writing the character parts means a lot to Glenn.

It was interesting to write "Exploring Myself". The junior high experience. It was intensely personal. Glenn thinks he has an ability to write the thoughts and feelings of characters well.

---
" Hiding in the Bathroom": started as 6 pages. Glenn had Bree saying that she talked to her stuff animals because it would make Daniel leave her alone.

Hiding In The Bathroom - lonelygirl15


Jessica asked Glenn if Bree was a little"special needs"; Glenn thought it was better to have her savy. "Stuffed animal land".

Glenn likes the sophistication of the emotion in RedEarth88.

With the next RE88 video this is your chance to participate in RedEarth88: send an e-mail to [email protected]

If you have already participated (or participate on the next RedEarth88 video, which will be the last in this arc) you are going to get your own personalized "end tag" with the voice of Op.Aphid saying your youtube screen name and your own "saying" (for example: COME AND EDIT). If you have 50-100 posts already you are included, but its wide open to new participants. Spread the word.

Possibly a new video tomorrow. If you want a head up when it is being posted send an e-mail to
[email protected] The Red Army has proved the strength of the community.

Sara and Glenn say thank you to the community.

Send questions to [email protected]

Played @ Song Title (due to technical problem some songs were not played)
--------
01:42:16 Loreena McKennitt - Seeds of Love
01:37:22 Eazy-E - Eazy-Duz-It
01:34:26 Beastie Boys v Debbie Gibson - Shake Your Love-Rump (Glenn Rubenstein Train Wreck)
01:31:54 Loveline - Crank Yankers - Dr. Drew Talks Hip
01:28:36 Kelly Clarkson vs The Pixies - Where U Been Gone (Glenn Rubenstein Remix)
01:25:32 House of Pain - Put on your shit kickers
01:23:24 Loveline - Loveline - Tim The Russian.mp3
01:23:24 Crank Yankers - Dr. Drew Talks Hip
01:18:36 Oasis - Don't Look Back in Anger
-------
01:10:58 Reel Big Fish - She Has A Girlfriend Now
01:07:24 TATU - all the things she said Current Song
01:04:46 Scott Thompson - Mixed Race Child
01:00:08 Sophie B. Hawkins - Damn I Wish I Was Your Lover
-------
00:13:22 Headboard - The End Is Near
0:10:24 Lustra - Scotty Doesn't Know
00:06:33 Josie and the Pussycats - Pretend to Be Nice
00:05:41 Glenn Rubenstein - Abandoned Super Secret Shameless Filler
00:02:03 Artbox - High School Dance
23:57:28 Patton Oswalt - At Midnight I Will Kill George Lucas With A Shovel
23:51:49 Suburban All-Stars - Birthmark (Radio Edit)
-------
23:10:22 Pep Squad - Jamie's Kisses
23:07:06 00 Please Please Please Let Me G