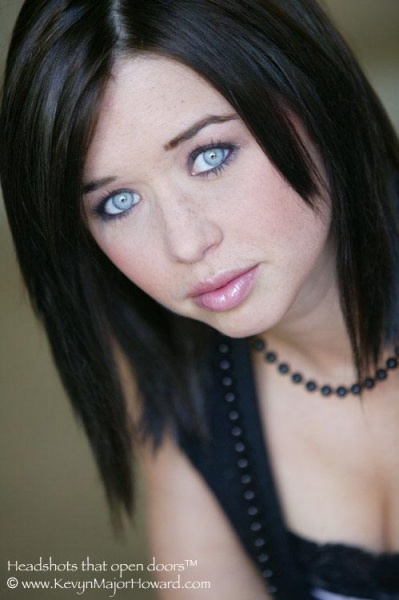 Info and Tickets!

Friday, February 22 8:00p
at El Centro Theatre, Los Angeles, CA

The award winning play, set in contemporary London, explores the minutiae of sex and the geometry of relationships in the entanglement of four people; Dan (Mark Kay), a obituary writer about to launch his first novel, his girlfriend Alice (Jacqueline Jandrell), a young and mysterious erotic stripper, Anna (Kirsty Hinchcliffe), a woman in her mid-thirties who photographs portraits of strangers for a living, and Larry, a dermatologist, who claims to be a clinical observer of the human carnival.

http://events.dailybreeze.com/los-angeles-ca/events/show/81452770-closer


Note: if you are planning on attending perhaps you can go as an OTS reporter and write an article about Jackie for us all to enjoy.
Jacqueline "Jackie" Jandrell is a friend of Jessica Lee Rose's and played Gemma in the Lonelygirl15 series.
When the first Gemma video was posted, people did not yet know whether or not Gemma was a canon character. Fans quickly discovered that Jackie and Jessica Rose were friends on MySpace, which led many to assume that Gemma was canon. However, the original placement of Gemma's first two videos, Nut Kills Man and Living In London, amongst fan contributions on the right-hand side of the website left others unsure. Days later, the confusion ended, as Bree posted the video Hi Gemma!, confirming that Gemma was, in fact, an official character.
Jackie's accent in the Gemma videos fueled much speculation as to whether or not she is actually British. Fans knew that she lived in Los Angeles at the time the videos were shot, as all of the actors, creators, and production staff were and are based in Southern California. Later, fans discovered that Jackie was born in South Africa and was raised in England. While living there, she attended Sussex Downs Park College. During the summer of her junior year, she attended Mount View Drama School, where she had a supporting role in the play's production of Two. The following year, 2005, she graduated from Park College with a degree in Performing Arts and received The Jazz Group Awards for Performing Arts. Later, she went to LA to do a course at The New York Film Academy, where she met Jessica and got the role of Gemma.
Since Jackie's character Gemma was evidently killed by Brother in the video Gemma [Part V] it seems unlikely that Jackie will be featured in the series again. According to a fan, Jackie said she had become busy with school and did not have much time to devote to the series. Later that year, Jackie headed back to the UK, where she attended the Stella Adler Academy of Acting and had the lead role in the school's performance of Mother's Dear. The following year, Jackie came back to LA and had a minor role in the film El Percance perfecto, as well as a leading role in the short film Animal Life. She is currently scheduled to appear in a performance of the play Closer at the El Centro Theatre in Los Angeles from February 22nd - March 7th, 2008.
Jackie Jandrell
on LGPedia.
Closer in LA
on MySpace
LGpedia
needs your HELP:
Ways To Help