JESSICA LEE ROSE HAS NOW LEFT THE LG15 CHAT !!!!!!

Hello all! Jess <--Jessica Lee Rose!!!!!!! Talk about Jessica's post in LG15 Chat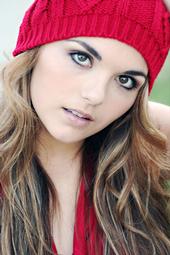 After posting in the discussion area of LG15 and then talking to a few fans on AIM, Jessica Lee Rose finally joined other fan in the official LG15 chat room. Shortly Jessica was joined by Becki Kregoski who plays Taylor in Lonelygirl15.











Jessica Lee Rose is the actress who played the character of Bree in the Lonelygirl15 video series. The discovery that Bree was played by Jessica prompted the Creators to come forward and tell their story.

Originally from Salisbury, Maryland (USA), much of Jessica's upbringing took place in Mount Maunganui, New Zealand where she attended Mount Maunganui College there from 2000-2001. She was then home schooled while attending an acting class at Studio 111 in Auckland.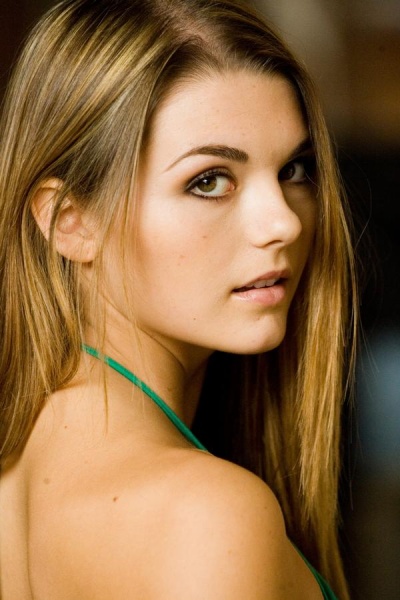 In January 2004, at 16 years old, Jessica moved to Auckland to study cosmetics at The Academy of Film & Television Makeup. In addition to her academic studies, Jessica continued her weekly acting classes. At some point during 2004, she signed a modeling contract with the Clyne Modeling Agency and starred in the student short film, Dearly Beloved. In December of 2004, Jessica finally achieved a career goal of working with Peter Jackson; she worked on King Kong as an extras makeup artist for a week.

Closing credit from "Unleash the Fury"
After Jessica's parents divorced in 2004, Jessica moved to Salisbury, MD in May 2005 to stay with her father while saving for school, and then enrolled in the New York Film Academy at Universal Studios in Burbank, California. While at NYFA, she had roles in several student productions such as Unleash The Fury and "In The Deep".

Child of Anchor Cove

After graduating from NYFA in April 2006, Jessica lived in Los Angeles, California and sought after a professional acting career. Understanding the difficult schedule actors work under, Jessica made plans to work at a TGI Fridays restaurant. Later that year, she discovered a listing for an independent film project called The Children of Anchor Cove on Craigslist. She was one of approximately eighty actresses that auditioned for the lead role. After two callbacks, she was offered the role of Bree.

Jessica was asked to sign a non-disclosure agreement and was told that the project would consist of a series of videos released over the Internet. She was initially disappointed, hesitant, and almost noncompliant. Although unsure about the future success of the project, Jessica felt she had little to lose. Soon after looking at YouTube and other video blogs, she became more comfortable with the project.

She was originally not being paid for the project, but as lonelygirl15 became more popular, she and co-star Yousef Abu-Taleb received a salary to support themselves.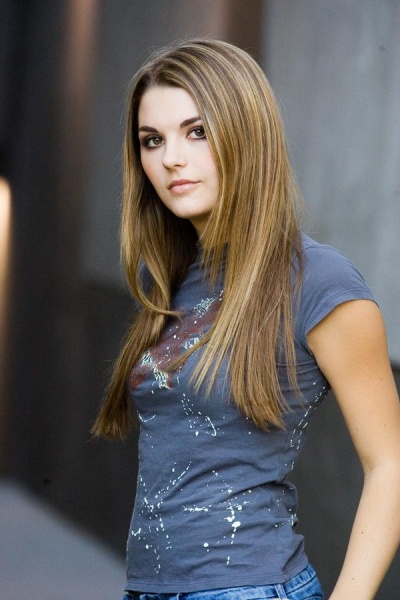 Jessica's well-sculptured eyebrows were a major source of speculation about whether she was real or an actress before her true identity was revealed. In the series, Bree journeys from her birth in the United States, moves to New Zealand in early childhood and comes back to the United States in her teens. This mirrors Jessica's travels, and may have been written into the character to explain her occasional accent.

LG15 Related Appearances

Jessica was photographed by Wired Magazine for its December, 2006 article.
Jessica appeared on the Tonight Show to reveal to the public that the project was fictional. She also appeared in an interview with MTV News the same week.
On December 3, 2006 Jessica appeared on VH1's Big in 06 awards. She sparked some light controversy after saying to "Big Web Hit Award" presenter Jenna Jameson, a major pornography star, that "We should make a video together sometime".
On January 24th, 2007, Virginia Heffernan wrote in the New York Times that Rose "has become a truly terrific actress."
Forbes.com named Rose the biggest "Web-celeb" on the internet.
Jessica, according to VH1's "40 Biggest Internet Celebrities", is the fourth biggest web celeb.

Other Projects

Jess in "Greek."
After becoming an internet celebrity, Jessica said she has gotten auditions she probably would not have before. She had a small role in the 2007 film, "I Know Who Killed Me", starring Lindsay Lohan. She is also set to star in an independent teen-drama called "Perfect Sport" from first-time director Anthony O'Brien, in which she will play Tina, a 15-year-old girl discovering who she is.

Jessica Rose has appeared in a new TV comedy/drama series "Greek". It is about, among other things, a geeky college freshman who decides to join a fraternity. The show premiered July 9, 2007 on ABC Family.
Jessica Rose's character on the show is, the overly talkative but likable, Jen K. While her character was initially a minor character, her role in the series gained a great deal more significance in the episode, "Liquid Courage", that originally aired August 6, 2007. In that episode, Jen K. became close with one of the protagonists of the series, and this relationship was further explored in later episodes.

On April 2, Ms. Rose co-hosted G4TV's Attack of the Show. The episode, ironically, was about April 1st hoaxes on the internet, where it's sometimes unclear what's real and fake.

LGpedia needs your HELP: Ways To Help


CHAT LOG: http://www.lg15.com/lonelygirl15/forum/viewtopic.php?f=83&t=16227