Rupert Van Helden is the author of "Finding the One", which is regarded as a new classic by members of the Hymn of One. He is credited for making the Hymn of One accessible to younger people.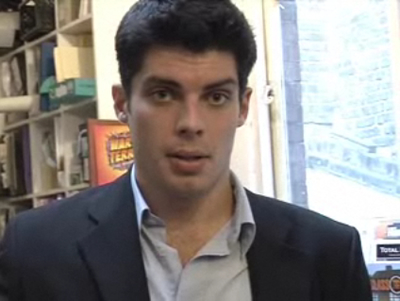 In BACK TO BUSINESS, Patricia reveals that he probably was the one responsible for murdering Kate. In Rupert, Van Helden's first appearance, he informs us that he has had nothing to do with Kate's murder, and that he actually believes the FTO (the organization with which Patricia is now affiliated) to have more of a connection to it than they have led people to believe.

In order to prove his claim, Rupert managed to sneak a Hymn of One member into the FTO, who conveniently left a trail to the FTO headquarters. He later visited the headquarters with Steve, and exposed the FTO as being run by a couple of teenagers, Jeffrey and Raymond.

Immediately following this visit, Rupert hastily returned to America on "official business".