Valerie Cutko is the actress who plays the role of Michelle Clore in the webseries KateModern.

Valerie began her career in America, playing Rafaella in the Grand Hotel on Broadway, working in Alcestis and The Balcony at the American Repertory Theatre, working on Nine and Fanny at the Papermill Playhouse, and Love's Labour's Lost, The Cherry Orchard, and Skin of the Night at the La Mama Experimental Theatre Club. In Europe, she was a featured soloist in Radio Days at the Monte Carlo Sporting Club, and toured in Evita, My Fair Lady, and Jesus Christ Superstar.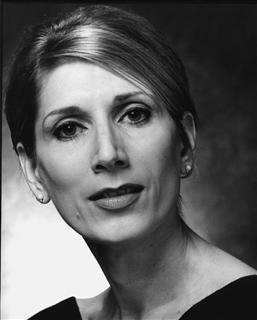 She then moved to Britain, and took part in roles including Queen of Transylvania in My Fair Lady at the National Theatre and Theatre Royal Drury Lane, Mme. Giry in the national tour of Phantom of the Opera, Nimue in Camelot at the Covent Garden Festival and Martin Charnin's 9 1/2 Quid Revue at the King's Head.
She has performed her solo cabaret at London venues including the Jermyn Street Theatre, The Troubadour, Lauderdale House, the Wimbledon Studio Theatre and Montuno's.


Valerie has since ventured out into movies and television, participating in the female ensemble in 2004's The Phantom of the Opera and playing Sofia Robinson on an episode of "The Robinsons."

Valerie Cutko on LGPedia.