Luke Hyams and the cast and crew of KateModern shared a few moments with the community following the final chat in KateModern: The Last Work


Luke Hyams is the head writer for the webseries KateModern.

At the young age of 14, Luke was forceably ejected from his school. For the next five years, he went on to study film-making at YCTV in Ladbroke Grove London. During his training there, he created numerous shows, including a chart-show format called Pass the Mic, which earned YCTV its first terrestrial commission from BBC2 in 2000.

In 2001, Luke turned his attention from presenting to writing. His first project, 'The Hidden City,' was an epic drama about young people living on the streets of London. Hallmark Entertainment enjoyed the pilot episode so much they commissioned a further twenty-one episodes which Luke went on to direct. Upon completion of 'The Hidden City' Luke began developing a feature script called Dubplate Pressure while simultaneously overseeing a number of commercial projects. Dubplate Pressure eventually became Dubplate Drama; Channel 4's critically acclaimed interactive series which allowed viewers to influence the fate of the main characters via multiple platforms."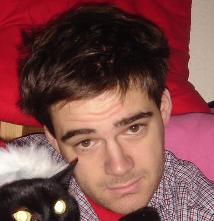 Prior to joining the KateModern team, Luke had seen Bree on YouTube, and appreciated the show for the individual videos, not realizing there was a larger story. He had also read a bit of the press about the Creators on the internet. He was introduced to Miles Beckett through his agent, Josh Varney from Independent (ICM) and got the job as a writer for the show shortly thereafter.

Luke has two black cats and is inspired by breaking down boundaries, telling stories people will enjoy, and Jeff Goldsmith's creative screenwriting podcasts. If he weren't writing, he'd like to create enormous live events or do transcendental meditation.

LGpedia needs your HELP: Ways To Help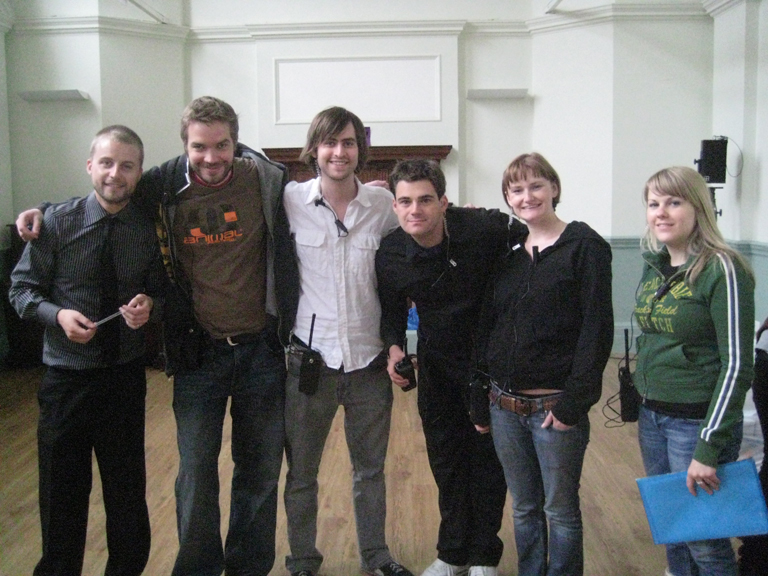 For more information on the team that brought us KateModern visit the behind the scenes page on KateModern LGPedia.

From Left: Louis Figgis, John Palmer, Jonathan Almond, Luke Hyams, Kelly Brett, & Claire Finbow.