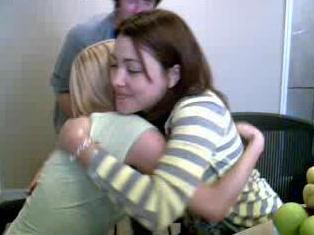 Sophie came in.. asked us our thoughts on the video uploaded by Gavin...

....asked us who we thought Patient 12 was...

...then they asked if they should say something to julia

..then Charlie said she's never going back to France because obviously it's a country's fault and not Julia's fault she was in jail.


Thanks to Noelle.
Sophie appeared for the first chat, alongside Charlie and Lee. They discussed how Charlie and Lee finally heard word from Steve, Lauren, and Toe and how those three were on their way back to London. They also asked for theories regarding Patient #12, how to get in touch with Gavin, and whether or not to trust Julia again. Charlie also explained that her recent arrest and time in jail will prevent her from wanting to go back to France in the near future.
LGpedia
needs your HELP:
Ways To Help