Meryl and Sophie

Sophie and the Celestial Network logged in. Meryl began answering questions, which she didn't seem excited about. Someone interrupted the chat and Sophie screamed for help.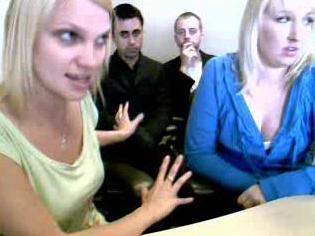 Thanks to hopefulsemblance
Sophie was joined by the ex members of the Celestrial Network, with questions being asked to Meryl. A few minutes in,the office was broken in to, and were attacked by somebody in a suit, face not seen. The video cut abruptly with Sophie screaming for help.
LGpedia
needs your HELP:
Ways To Help