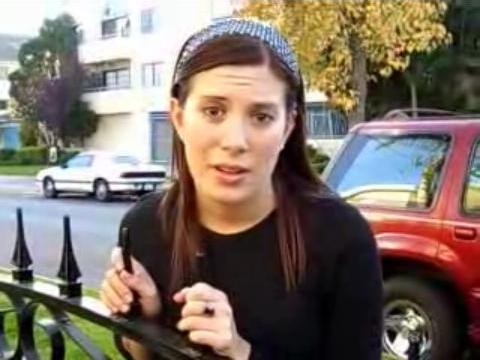 TheNunOwnedGoat Says:

Can you fully explain the relationship between the LG15 Creators and the Nikki Bower videos
Amanda Says:
July 10th, 2008 at 9:02 pm
TheNunOwnedGoat - The Nikki B vids originated when Alli D (the actress) and I decided to create our own series of fan videos. At the time I needed a creative outlet (like I didn't already have enough to do!) and we came up with Nikki B. None of the "creators" or writers of lonelygirl15 were ever involved with Nikki B, except for the few "in game" videos released through the lonelygirl15 account (12 in 12, for example). The first few were done purely for fun and continued because the community responded so positively to them. I wish I could make more videos, but I'm just too darn busy at the moment. But Nikki isn't gone forever. She will return!
http://inside.lg15.com/2008/07/09/lg15-questions/
Nikki Bower
on Lonelygirl15 LGPedia.
LGpedia
needs your HELP:
Ways To Help