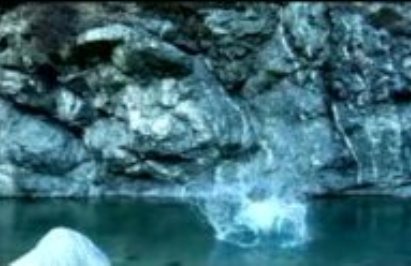 A number of videos that were missing from the Breeniverse have mysteriously come back to life. If you check out the YouTube account of former Lonelygirl15 site admin TW Janiak you will find a number of old videos. These include the notorious "Cassie phone call video": http://www.youtube.com/watch?v=ISXWxkz0X-k How did they escape from the 436? No one knows.

Cassie's Second Voice Mail Message
September 19, 2006
A friend of mine who managed to leave a message on the voice mail of the uncovered phone number for Cassie received a call back from her at 3 AM this morning. He told me that there was a new message. Here it is, oh and by the way, there is no Helter Skelter this time.
http://www.youtube.com/watch?v=8lKCIQVDwGc

Cell Phone With Call From Cassie's Number
September 19, 2006
I video taped my friends cell phone which shows a missed call at 2:25 AM from Cassie's number.


http://www.youtube.com/watch?v=ISXWxkz0X-k

Poetry of a Dead Girl?
September 27, 2006
Cassie continues to give us clues about her relationship with Bree. What has her last message revealed?
http://www.youtube.com/watch?v=yVu-RMVJEMc

What Were You Thinking?
October 16, 2006 (Less info)
Daniel's foray into espionage has gotten out of hand. Is he in trouble and should anything be done to help him?
http://www.youtube.com/watch?v=_qjgPSvRYM0

What Are You Into?
October 18, 2006 (Less info)
Bree's religion might seem like Thelema...but is it really?

Credits: Tanto Ruido (Darkroom Revamp) by Darkroom http://ccmixter.org/media/files/mactonite/7537
http://www.youtube.com/watch?v=i4VWJChvufw



Cassieiswatching on LGPedia.

Cassieiswatching clues on LGPedia.

The_Cassieiswatching_ARG on LGPedia

LGpedia needs your HELP: Ways To Help


TWJaniak onthe Lonelygirl15 discussion boards.
The First Cassieiswatching video "
This Is My Story Now
" was posted on September 12, 2006.