AUDIO FROM EMMA CHAT 2 <===== from HayleyChina


VIDEO OF EMMA CHAT 2 <===== kindredphantom
Screenshots by Maddy
Emma is saying goobye. She needs to go because she is scared. She is happy that Spencer and Taylor are safe. Now they need to get Jonas and Sarah back.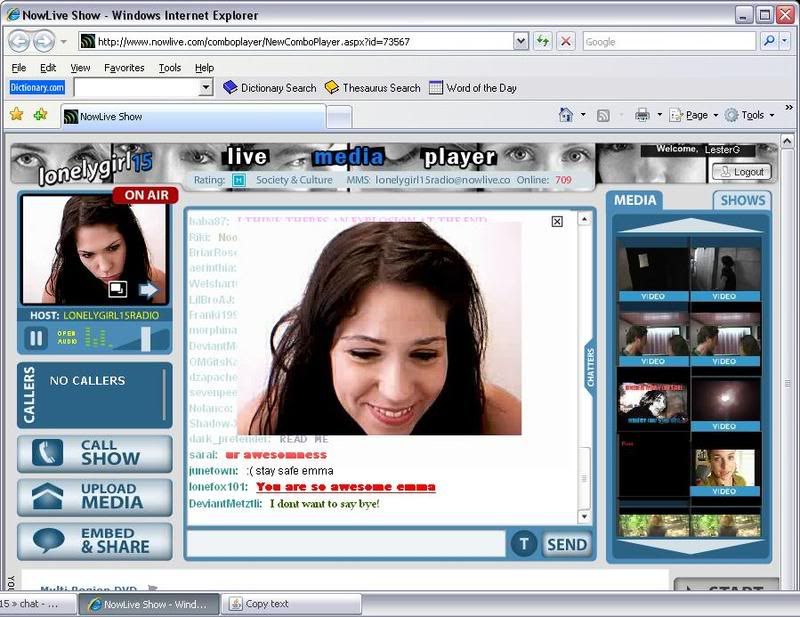 Screenshot by LesterG
2PM PDT
Emma came into the chat at 2PM EDT. Rather than talking about the latest video, she announced that she was going into hiding, afraid that the Order would locate her. She bid fans farewell and quickly signed off.
LGpedia
needs your HELP:
Ways To Help
Additional Screenshot from HayleyChina