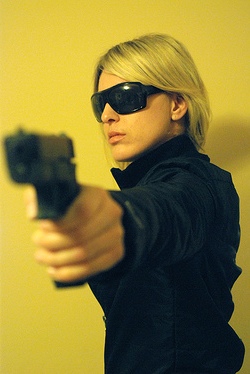 These guest characters usually appear in one or two videos and do not post blogs. Most of them only have minor significance to the plot.
Spy
Portrayed by: Unknown
An associate of Lucy who is keeping surveillance on the trait positive girls in Australia
Server
Portrayed by: Unknown
A Waiter who sees information that Jayde accidentally dropped.
Lucy
Portrayed by: Amanda Goodfried
An Order operative who surfaces all over the globe.

http://www.lg15.com/lgpedia/index.php?title=LG15:_The_Last_characters
LGpedia
needs your HELP:
Ways To Help