FOR IMMEDIATE RELEASE
As David Letterman prepares for retirement, Motown Maurice is steadily claiming his territory with his web series, The Late Night Experiment.
LOS ANGELES, CA. (July 28, 2014) – The award winning actor added a third chapter to his courageous pursuit on July 11th. Previous seasons of the scripted comedy has revealed archived footage of his homeless trials and unexpected challenges. Season 3 is the prequel. During Christmas break, all 6 episodes were produced in Tampa, FL in a documentary format. It unveils the back story of how Motown Maurice built his first late night talk show that bestowed him the key to Tampa's city.
This installment brings clear understanding to the late night hopefuls engaging story. Each webisode exposes transparent details of his upbringing and all the components that made The Motown Maurice Show successful in 2010. In episode 2, his mom journeys viewers through his birth story in Brooklyn, NY and in episode 5, attorney Pamela Y. Robinson explains why she decided to become his title sponsor.
Season 3 is also a midpoint milestone for the series. Season 6 will complete the biographical tale with national late night expectations. A made for TV movie based on the crusaders odyssey is also in development.
As season 4 prepares for its October shoot date, Motown Maurice's team is readily arranging his late night debut. First Class Talent Agency, located in Sherman Oaks, CA, owned and operated by Cynthia Barry has represented Motown for 4 years and is responsible for many of his major bookings. Virgin Mobile, Microsoft, Money Supermarket & Fatheads are a few. Motown has also made appearances on IFC's Comedy Bang Bang & MTV's Teen Wolf.
Negotiations to add a talent manager, is currently underway as well as an anticipated appearance on a major network show.
The Late Night Experiment will continue to be Motown Maurice's primary passion project in which he believes will rewrite the history books and become an entry game changer into the late night arena.
About The Late Night Experiment with Motown Maurice
Episode 3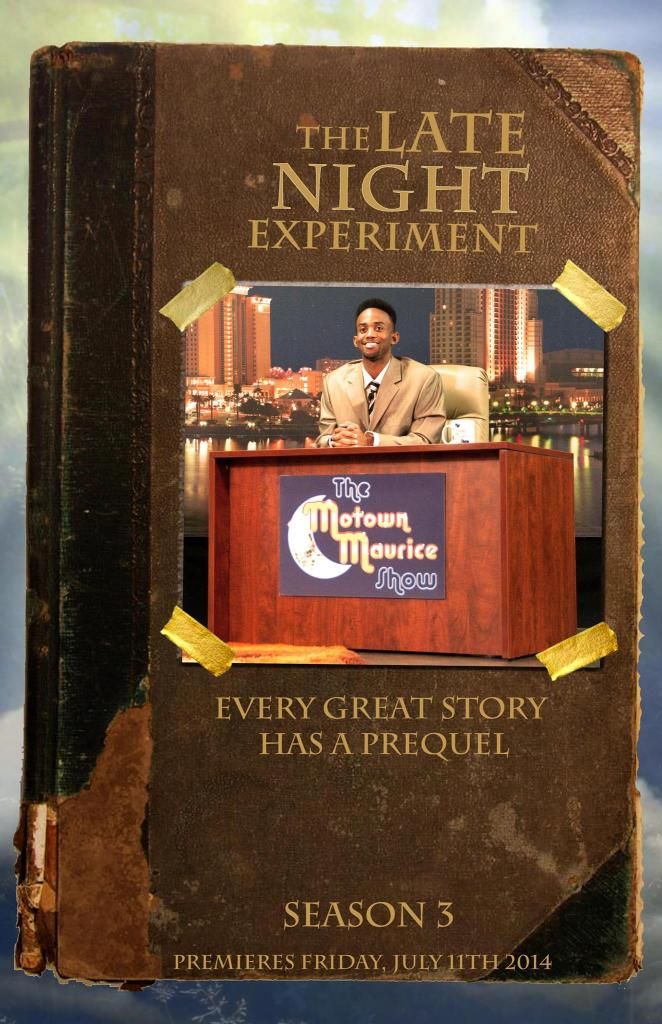 The Late Night Experiment with Motown Maurice Season 3 - the web series.
Every Great Story Has a Prequel.