Flashback to not many years ago, making a web series to get on traditional TV shows was a far-fetched dream, but today more and more web shows are optioned and some do make it onto television. Today, web production is an established route on a harsh path to a television series.
Success doesn't happen in a day. In fact, it's very rare that a web series makes the TV network executives sit up and notice their charm. While the web may offer more flexibility, one can't deny the advantages of having your show air on televisions across the world.
Let's take a moment to celebrate some of the best 'web to TV' success stories, yeah!
Sanctuary
Sanctuary originally started out as an eight episode web series in 2007. It was quickly picked up by Syfy network and was later tuned into a 13 episode TV series. Created by Damian Kindler, Sanctuary tells the story about Helen Magnus and her team who run a sanctuary for abnormal. In the process of discovering new information about them, they also help them survive the cruel world.
Children Hospital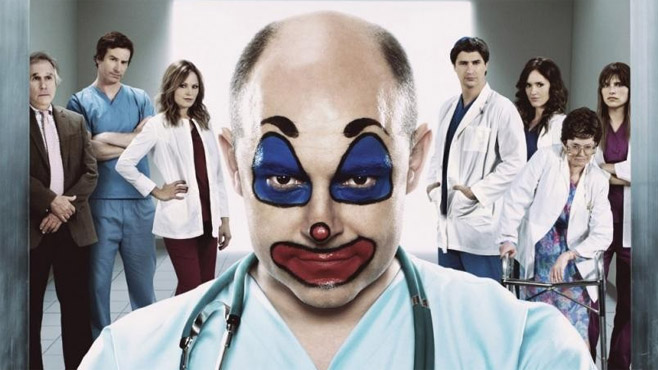 If you aren't aware of the show, it's a series that satirize hospital drama and trust us, it's wickedly hilarious. The comedy starring Rob Corddry was picked up by Adult Swim and was an instant success among the viewers. Why? Because the show is bizarre, wrapped with fun and jokes, and featured tons on impressive cameos.
Burning Love
Believe it or not, this dating show spoof first appeared on Yahoo! Yes, you read that right. No production offices could stay away from the fresh humor it bought on the table, and soon it became a favorite of one and all, when it landed on E!
Annoying Orange
Annoying Orange used to be a fun in three minute doses on YouTube and quickly acquired the tile of everyone's 'favorite orange.' It was turned into a 30 minutes episode as The High Fructose Adventures of Annoying Orange by cartoon network and continued to entertain its loyal viewers.
Justice Woman
The team at Justice Woman has recently announced that they are joining forces with a seasoned film production company to bring the show to a much wider worldwide audience. The show makes a clever throw both at comedy and drama, while tackling serous issues of corruption in our legal system. The show encourages people to believe in diversity and equality and that Justice of any kind is worth fighting for.