Holiday Memories: Carly Jones

"I danced my little heart out and ended up winning the role of a mouse."

http://inside.lg15.com/2007/12/22/holiday-memories-carly-jones/


Holiday Memories: Marcello Daciano

"that makes it my little Christmas Miracle!"

http://inside.lg15.com/2007/12/22/holiday-memories-marcello-daciano/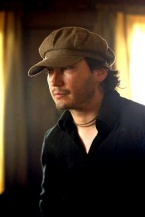 Marcello Daciano (sometimes credited as Mihai Mihalache) is a writer and director for lonelygirl15. He was first credited in lonelygirl15 Season Finale 1 of 12 – 8 am. He was also responsible for directing the controversial first LaRezisto video, We Reach Out.
Marcello, who has dual citizenship in Italy and America, speaks Italian, Romanian, English, French, and is learning Spanish.

Before getting invovled in Lonelygirl15, Marcello Directed 2 Features "Imaginary Friend" and "2wenty9ine" and also the Short Film "I Hope". He also directed MUSIC VIDEOS for Laura Pausini, Ligabue[2]and DJ Project; COMMERCIALS for : NOKIA (MARRY ME - 2001) and AT&T (THE BUTCHER - 2007); TV: Episodes of the popular television shows Like "Heroes" and "CSI:MIAMI" (Credited as Mihai Mihalache).


Marcello_Daciano on LPGedia.

Carly_Jones on LGPedia.

LGpedia needs your HELP: Ways To Help