The third chat was held at 8PM BST. Lee visited Sophie in her office, and both were visibly upset by the latest video. Both asked viewers for help regarding the new puzzle that Terrence had uploaded to Charlie's Bebo site. It was eventually discovered that the image was indicating that Charlie was being held at Aunt Joan's house. Lee tried franticly to contact Gavin, but the line was busy, so his number was given to fans to try and contact. After several minutes of failed attempts to contact Gavin's phone, Lee remembered that Justin had implanted trackers into all JTV staff members' phones. Lee raced off to track Gavin's phone, and gave Sophie a passionate kiss before leaving.

http://www.lg15.com/lgpedia/index.php?title=Precious_Blood#8PM_BST

Terrence has kidnapped Charlie.

CONTACT GAVIN 07527 047 672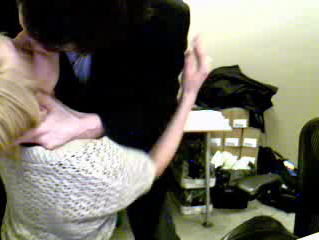 "Thanks To everyone Who left messages, Jackg, LemonJade, bex08, JodieH, Purplemuse, Emmy, YouWish8, etc."