Presented by Dave Fanning
Monday, 21 April 2008

Kate Modern is an online supernatural drama, watched by millions when it airs on the social networking site Bebo. Set in London, the drama combines the interactivity of social networking, allowing viewers to get involved with the plot and scripted webisodes.

Kate Modern writer Neil Mossey discusses the programme. <- LISTEN!!!


Neil Mossey is a writer on Season 2 of the webseries KateModern.

Neil grew up in Central London, and worked solely in television and radio before joining the KateModern team. As a comedy producer at the BBC he was responsible for developing drama and new formats (such as "Stockport So Good They Named It Once" starring Dominic Monaghan and Jason Done, "Head Over Heels", and co-writing the nightly "Recommended Daily Allowance with John Gordillo").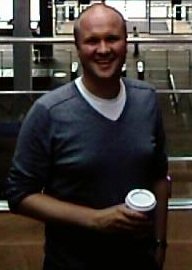 His freelance writer, script editor, and producer credits include "My Parents Are Aliens" (itv1), "Freefonix" (BBC One), "Blackout" (Channel 4), "SuperNormal" (itv1), "The Worst Witch" (itv1), "Hedz" (BBC One), and "The Morning After Show" (Channel 4).

Neil Mossey on LGPedia.

Universe on LGPedia.

LGpedia needs your HELP: Ways To Help